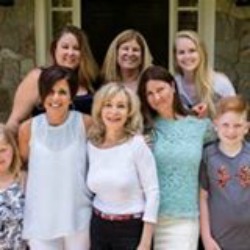 Debbie Spencer is one of the most well respected, admired, and successful real estate professionals serving the Lexington/Bedford MA market place. With over 27 years experience in the Lexington/Bedford MA area, Debbie is able to provide her clients with the highest level in of service, professionalism, and negotiating expertise. Her boundless work ethic has earned her a loyal client referral base.
Debbie has distinguished herself as an honest and "hand's on" real estate broker. Professionally, she has been known to put the utmost effort when listing a home by spending months getting a house ready, personally staging and de-cluttering homes.
Debbie handles both the financial side and the emotional side of every transaction with integrity, care, efficiency, and expertise. Debbie is especially sensitive in her work with the elderly, empathetic that moving can be very emotional and stressful, but she is there for them every step of the way.
Debbie with the prestigious "2012 Business Woman of the Year" award from the Bedford Chamber of Commerce is an achievement given to a top woman leader in town. For her decades of exceptional work ethics and contributions to the town of Bedford, Massachusetts, she is honored.
Debbie Spencer grew up in Lexington, MA and raised her children in Bedford. She is always involved in the community whether its donating time, raffle items, or money. She has worked at the PTO Circus Event, Bedford Day Events, Rotary Club Events, Chamber events, and a "movie night" she co-sponsored for the entire town this year.
Debbie's team includes Amy Bokser and Meghan Spencer-MacLeod, which enable Debbie to provide unrivaled support to all her clients.